Chorizo and Egg Biscuits.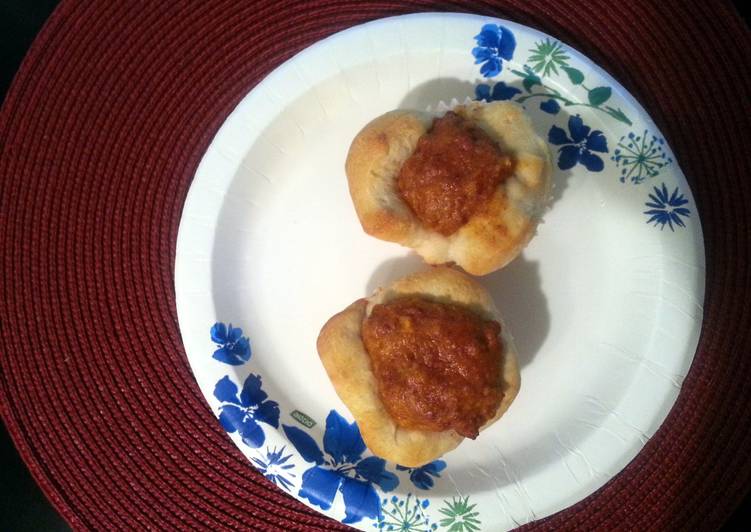 You can have Chorizo and Egg Biscuits using 5 ingredients and 5 steps. Here is how you achieve it.
Ingredients of Chorizo and Egg Biscuits
You need 1 can of of Pillsbury biscuits.
It's 1/4 of of Chorizo Roll-amount depends on your liking.
Prepare 2 large of eggs.
It's 1 of handful of shredded cheese – depends on your liking. I used Monterey Jack.
Prepare 1 of baking cups-optional.
Chorizo and Egg Biscuits step by step
Preheat oven to 350.
In a pan slightly cook Chorizo. NOT all the way done..
Beat the 2 eggs and shredded cheese and add to the slightly cooked Chorizo and mix until eggs are no longer runny, but not fully cooked..
Put the baking cups in cupcake pan or spray cupcake pan with Pam cooking spray if you prefer. Flatten the biscuits and line the cups with it.
Spoon a bit of your egg/cheese/chorizo mixture into the each biscuit lined cup and bake for 15 minutes.